Welcome Home!
Center for Spiritual Living
™
Carlsbad
provides spiritual tools to transform our personal lives and help make the world a better place.
Center for Spiritual Living Carlsbad is a spiritual community that honors all paths to God and can help you experience a personal relationship with God. When God is the focus of our spirituality, then other areas of our lives fall into place – we are happier, we can do more for others, be better stewards of the Earth, and help bring peace and harmony to the world.
If you are in search of a spiritual community where you are respected and accepted for who you are and want the inspiration and support to grow to your highest potential, please accept our invitation to visit us soon!
Message from Rev. Debby & Rev. Matti
We're so grateful you're taking the time to visit the Center for Spiritual Living C
arlsbad's website.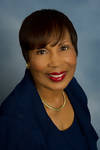 But, before you start exploring, think about a spiritual place you'd like to visit that welcomes people of all races, religions, sexual orientations and social backgrounds in dignity and love. A place where they believe in diversity and provide a multitude of opportunities for anyone, in any stage of life, to grow spiritually.
Imagine a place that communicates and celebrates the positive aspects of humankind, the world around us, and our relationship to the Power Within.
What would be it be like to part of a spiritual community that is practical and provides tangible steps and programs for individuals and families to change and apply spiritual principles in their lives immediately?
What if you could find a place that is alive and exciting on Sundays – one that leaves you feeling wonderful and optimistic about you and your life?
Well, look no further. You've found your spiritual home and it's waiting for you.
We hope you will allow us to support you wherever you are on your path with all that is available through our dynamic and growing spiritual community.
Remember: It's different here. We're not here to judge. We're here to give you spiritual tools to transform your life and to make the world a better place.
Sign Up for Weekly Information

Sunday Service, Office & Mail Address:
390 Oak Ave.
Carlsbad, CA 92008
Tel: 760-434-9579 Fax: 760-434-0703
Email address: truthliving@aol.com
Our Statement of Truth
There is a Power for Good in the Universe and You Can Use it
MAY THEME
"It's all about Attitude"
MAY AFFIRMATION
"I think, see and feel the activity of Life; I radiate Life"
SUNDAY SERVICES 10AM
May 5
"Attitude of Gratitude"
Dr. Jane
May 12
"That Loving Attitude"
Rev Debby
May 19
"Happy Attitude; Happy Life"
Rev Catherine
May 26
"An Altitude of Attitude"
Rev Debby
Classes/Discussion Groups
Conversation hour with Dr Jane and Julia Coleman Tuesdays 12-1:30pm - honest conversation around spiritual based living - bring your lunch and join us for an uplifting discussion! - all are welcome!
Rumi: Walking the Inner Path of Love-6:30-8:30pm Weds May 1,8,15,22 with Rev Catherine - Love Offering
NOTE regarding all class fees:
Unless otherwise stated, recommended class fee is $120, $60 for repeat, $150 for a couple. For special circumstances, instructors will work with you to ensure that all that wish to attend can attend.
Extra Shot Sunday - May 19 - Belief Management Rev Debby 11:30-12:15 - Love Offering
---
Sunday Musicians:
May 5 : Lesley Alexander
May 12 : Josiah
May 19 : Cahill & Deline
May 26 : Ric Henry
---