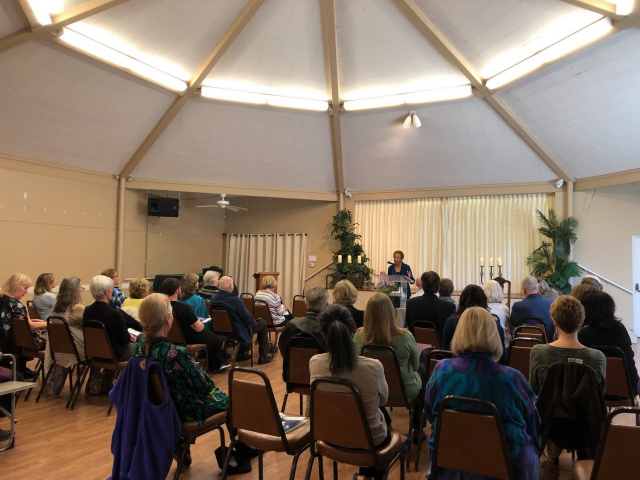 ---
A Message for You
Welcome! Are you ready to change your life? Are you ready for more happiness, more joy and more love? Are you looking for a non-judgmental positive group of individuals that come together in fellowship and community? Then my friends, you have come to the right place.
The Center for Spiritual Living Carlsbad provides the spiritual tools, support and practices to transform our lives and make the world a better place. We believe that as we change our thinking, we can change our lives.
Honoring all paths to God, we know that as we connect at a deeper level with Spirit, we are able to connect at a deeper level with others. That is just the beginning to greater happiness, expanded joy and increased love.
Get ready to embrace life at a new level as we wake up to our Divinity. Join us we support, guide and celebrate together this thing called life.
_______________________________________________________________
JULY THEME: "Freedom Speaks"
JULY AFFIRMATION: "I am completely, positively, and eternally free." ~Ernest Holmes
JULY SUNDAY TALKS
Services CANCELLED at the Women's Center
for JULY & AUGUST
You can watch our Sunday Talks on Facebook Live
by going to the following site:
(This is NOT FaceTime. Facebook Live is on Facebook.

Use the link above to watch the talk.)

July 5th - "Free To Be" with Rev. Kate DuVivier

July 12th - "Attitude Is Everything" with Rev. Ron Card

July 19th - "Free Choice" with Rev. Lori Mac

July 26th - "Speaking With an Active Voice" - Rev. Dr. Ahmondra

PLEASE SEND YOUR DONATIONS TO:

Center for Spiritual Living Carlsbad

3039 Jefferson St. Suite D

Carlsbad, CA 92008

OR CALL:

(760) 434-9579